Berlin's
Church of Scientology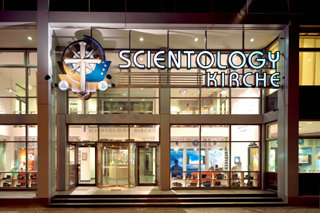 Welcome to the Church of Scientology Berlin.
Since 1975, we have been honored to serve a growing congregation in this capital city and world symbol of European freedom. It is with great pride today we may now extend the full measure of our help to communities across Brandenburg from our home in the Charlottenburg district.
Our Church realizes Scientology Founder L. Ron Hubbard's vision that all Churches of Scientology become what he termed Ideal Organizations (Orgs). Ideal Orgs not only provide the ideal facilities for Scientologists on their ascent to higher states of spiritual awareness and freedom, but they also serve as a home for the entire community and a meeting ground of cooperative effort to uplift people of all denominations.
We extend a permanent invitation to find out firsthand about our religion, our many humanitarian initiatives and our programs for social and community betterment.
Moreover, we look forward to working together with every Berliner dedicated to achieving our shared dream of a drug-free, crime-free and thriving future—a future in which the hard-won freedoms of today remain a reality for all generations hereafter.
Our doors are open. Our help is yours.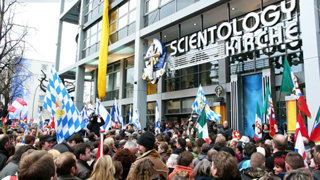 Scientologists and guests from 31 nations gathered on January 13, 2007, to unveil the new spectacular home of the Church of Scientology Berlin. A recognized architectural landmark in the city's Charlottenburg District at the corner of Otto-Suhr-Allee and Cauer Street, the six-story glass and steel structure includes an extensive audiovisual public information center on Scientology beliefs and practices, its Founder L. Ron Hubbard and the Church's secular community outreach programs combating drug abuse, illiteracy, criminality, immorality and human rights violations.